Category —
Insights
In 2002, the US based office products retailer Staples was 2nd in market share behind category leader Office Depot, and just ahead of OfficeMax. In looking for a competitive edge, the Staples marketing team did extensive consumer research with their small and big business clients.
The insight they uncovered was that low prices were secondary to a quick and efficient shopping experience for these business customers. In this article by Michael Myser from Business 2.0 magazine, Shira Goodman, VP of Marketing at Staples tells how they turned this insight into a foundational tagline for their campaign:
"'They wanted knowledgeable and helpful associates and hassle-free shopping,' Goodman says. The "That was easy" tagline was the simple – yet inspired – outgrowth of that realization."
Beyond creating memorable advertising around the "That was easy" idea, Staples created the red plastic Easy Button, which spouts their tagline when pressed. To date Staples has sold over 2 million Easy Buttons, at $4.99 a piece, the proceeds of which go to charity.
Having consumer insights to help create great advertising is always a best practice. However, using these insights to create a viral marketing device like the Easy Button, that consumers will actually pay money for, is to truly drive brand engagement.
While it wasn't the flashiest or most outrageous Super Bowl ad, the Tide To Go interview spot showed that good consumer insights can still play a role in the high production budget glitz of Super Bowl advertising.
By dramatically and hilariously illustrating how distracting the effect of a stain on your shirt can be to a relative stranger in a stressful social situation like a job interview, this Tide To Go ad takes my best consumer insights award from this year's Super Bowl.
Beats a herd of Clydesdales any day.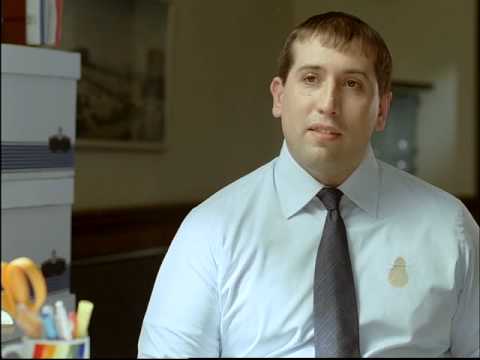 The Mastercard "Priceless" campaign has been running successfully since 1997, and has been shown in over 100 countries and in over 50 languages.
The insight that the Mastercard "Priceless" campaign levers is that life isn't about what you buy, but about the relationships you have with the people you care about, and the special moments that you can share with them.
Rather than exclusivity, or status, or the accumulation of stuff, this insight positions Mastercard as more an enabler to the more important things in life.
What I find interesting is that this isn't particularly ownable, since any card can claim this; but by putting a stake in the ground with this insight, they have claimed it for their own.
It also doesn't hurt the longevity of this McCann-Erickson campaign that it has struck the right balance of emotional heart tugs, humor, and pop culture references across its almost 400 spots.
Additionally, with imitation being the most sincere form of advertising relevance, this campaign probably has the most parodies, spoofs, and user generated originals of any ad campaign on the web.
The example below is one of my favorite real spots.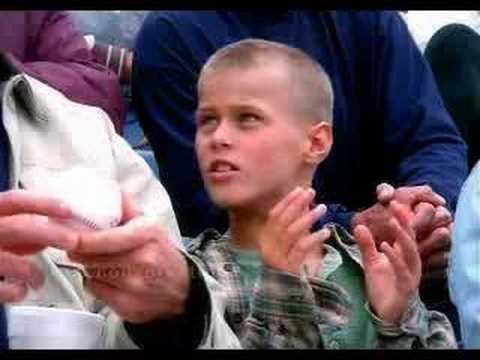 In the mind of most sports fans, ESPN is sports. And Sportscenter defines ESPN.
What is insightful on the part of ESPN is rather than positioning themselves as a top sports news network, coming across like the CNN of sports, ESPN instead positions themselves as the world's biggest sports fan.
This allows them to match the seriousness that fans have about sports and their teams and players, while at the same time recognizing that sports at their essence are still just a bunch of people playing games. So while they take their reporting and analysis seriously, they don't necessarily take themselves too seriously.
All of this is why their ongoing, "This is Sportscenter" campaign has had such a successful run since it first started airing in 1995. The spots use dry humor to show top athletes together with ESPN anchors into mini-mockumentaries of everyday office situations at Sportscenter. This campaign developed by Wieden+Kennedy recently ran its 300th spot in late 2007.
Below is a great example from the campaign, which has Ben Roethlisberger of the Steelers helping out during an ESPN office fire drill.
As marketing makes a transition between traditional to digital media, understanding how this affects the practices of developing brands and brand strategy will be critical.
There have been a lot of articles and blog posts recently on branding and brand strategy, so I wanted to collect and share the work of some very smart people. This isn't an exhaustive list, but they do represent some of the freshest thinking on the topic.
"Fedex is a powerful brand because you always get what you expect, and the relief you get from their consistency is high."
Are there any other great posts on branding or brand strategy that people could share?
It doesn't take a market researcher to understand that the fashion and beauty industry over the years was selling an ideal on how a woman should look that was completely out of step with the vast majority of women. The industry's focus on an beauty ideal that only applied to a very small number of women had been criticized and held up for ridicule.
But underneath the jokes, there was also a significant amount of resentment that women felt about all these unrealistic beauty standards being broadcast across all forms of media.
The marketers at Unilever recognized this resentment and turned it into an insight that they outlined in a new brand manifesto for their Campaign for Real Beauty:
For too long, beauty has been defined by narrow, stifling stereotypes. Women have told us it's time to change all that. Dove agrees. We believe real beauty comes in many shapes, sizes and ages. That is why Dove is launching the Campaign for Real Beauty.

Dove's global Campaign for Real Beauty aims to change the status quo and offer in its place a broader, healthier, more democratic view of beauty. A view of beauty that all women can own and enjoy everyday.
The amount of viral buzz this campaign created since its launch in 2005 has been incredible. Additionally, it also led to double digit growth for an already mature brand.
In an era where U.S. heavy manufacturing is either outsourced or out of business, Harley Davidson is one of the few companies still left standing.
Their success can be attributed to several factors, including a focus on quality and continuous manufacturing improvement. Another area where they have shone is how well they lever a core emotional insight into their consumers and have built a community around it.
From this case study by Reginald Bruce at the University of Louisville:
"the common thread of a Harley rider is a desire to escape the routine and become anyone you like. While their competitors base their advertising on product technology and features, Harley promotes: a mystique appearance, individualism, the feeling of riding free, and the pride of owning a legend. With Harley, you can live out your fantasies, as well as experience camaraderie with fellow bikers.
He goes on to quote former Harley Davidson President and CEO, Richard Teerlink, that the motorcycle brand represents to America:
"the adventurous pioneer spirit, the wild west, having your own horse, and going where you want to go – the motorcycle takes on some attributes of the iron horse. It suggests personal freedom and independence".
By associating their bikes with an All American insight based on freedom and individualism, the company has not only created a motorcycle, but an American icon and a devoted community of riders as well.
Too much package copy these days is either lists of self-serious product benefits, or smarmy, emotional puffery.
Maybe by taking a brand a little less seriously, marketers can form an even stronger bond with consumers through entertaining packaging.
That is the basis of this interesting packaging graphics insight from David Meerman Scott at Web Ink Now. What he describes is how Glaceau Vitaminwater uses paragraphs of irreverent humor to describe the benefits of a particular flavor:
"Revive Fruit Punch
If you woke up tired, you probably need more sleep. If you woke up drooling at your desk, you probably need a new job. If you woke up with a headache, on a Ferris wheel at the Idaho state fair, wearing a toga, you probably need answers, not to mention this product. Its got potassium and B vitamins to help you recover and feel refreshed—kinda like in those old Irish Spring soap commercials. And if you're like our boss, Mike, and woke up married to an Elvis impersonator, you probably need a lawyer."
It's a little bit of seriousness surrounded by a lot of exaggeration, and the effect is that his teenage daughter and her friends like reading the product's labels. By not taking itself too seriously, Vitaminwater has developed a form of true consumer engagement.
In developing their breakthrough new product, the Swiffer, Proctor & Gamble and their design team did ethnographic research that observed consumers doing something they truly disliked, which was cleaning their floors.
The surface insight that wet mopping a floor was drudgery was obvious. What wasn't as obvious was the fact that using water wasn't really an efficient way to clean your floors, since most of the dirt on the floor was actually dust, which just clotted together in water and became a form of mud.
This insight led to the devlopment of the electrostatic Swiffer sheet, which did a much better job on floor dust and dirt than water, and was also much easier to use.
And from a business standpoint, having consumers come back to buy the proprietary Swiffer sheets, led to a sustainable, business hit that generated $200 million in sales in year one alone.
Whose opinion do you trust? The expert or the friend?
With the rise of many digital forums that allow experts, as well as individual consumers, to provide their POV on products and their quality, the question arises on who do you trust?
Guy Kawasaki takes a stand on the issue in this post, quoting reseach that "common word-of-mouth advertising by regular folks is more powerful than 'key influencers.'".
While I think that we may find word-of-mouth to be more credible, there is also a role for key influencers as well. I believe the differing forms of advice between experts and peers operate in two distinct parts of a consumer's brain.
The expert lets them know that the product does what it is supposed to and that its technical abilities are strong, all reinforcing the rational reasons to buy a given product.
The peer advice works on a different level. It is a reassurance that the product in question is right for them; that people just like themselves had used it and found it useful. It's almost a form of collective support for a particular buying decision.
A personal example I had was when I was buying a digital SLR camera several months ago. I consulted all the expert websites and reviews, who let me now the technical abilities of all the cameras I was looking at and how they, as experts, felt about the product.
I also trolled through the online camera forums for user experiences. Somehow having a more personal endorsement from someone who maybe wasn't a camera pro cemented my choice in a way that the expert opinion did not.
In the end, by satisfying both the rational and emotional parts of my brain, both forms of buying advice helped me make a choice I don't regret.